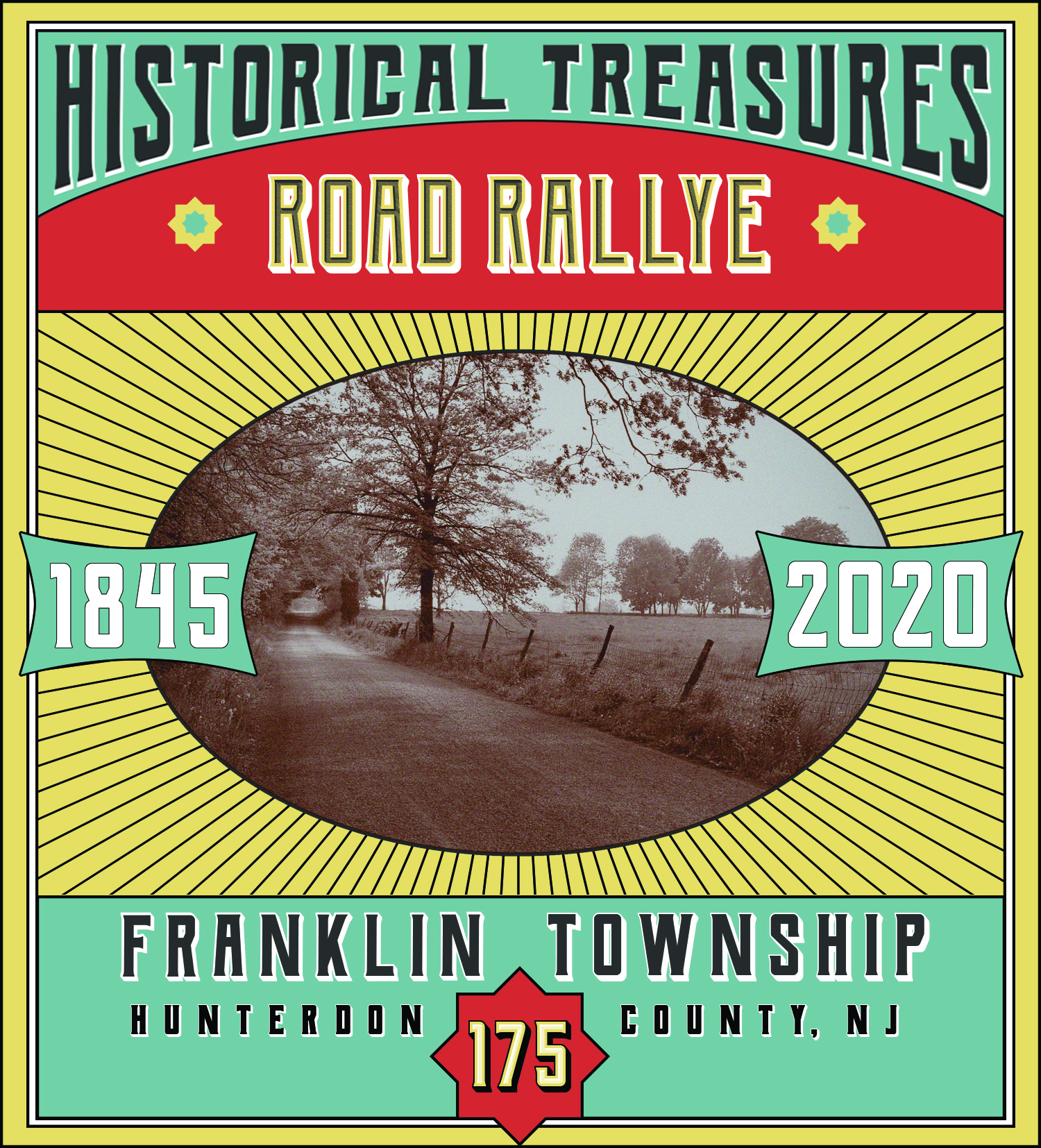 Franklin Residents!  You are invited to participate in a family fun Road Rallye Saturday, October 24th showcasing our historical treasures, agricultural heritage, and scenic byways.
Pre-Registration is required.  Registration forms can be found on the Franklin Township Website.   Please scan and email signed registration forms to ftadmin@franklin-twp.org or drop off in the drop box at the Franklin Township Municipal Building, 202 Sidney Road, Pittstown, NJ
Registrations must be on file with the Township by Friday, 16 October, at 4:00 pm
Timing logistics limit this free event to 60 cars.
 Arrive at the Elks Lodge, 201 Sidney Road, (Rt. 617 across from Municipal Building) anytime between 11:00 am and 12:00 noon, to start the Rallye.
 A driver and a navigator (with clipboard and pen) are required in each car. Kids are welcome.
 Cars will be listed in order of arrival and provided general instructions and route directions (but no map).
 Winners will be judged on how well they follow the route and answer questions about sights along the way. First, second, and third prizes will be announced at 6:00 pm before the 6:30 screening by the Township of the children's animated thriller, Goosebumps—or by phone if not present.
Join your Franklin neighbors in the Rallye and learn more about our community and its history. Families are welcome to tailgate between the Rallye and movie. A pizza truck will be on the grounds from 4:30 pm .
Masks will be worn and social distancing respected to keep us all well and ready to play another day.